Jennifer Lee


Founder, CEO
· 26 years in Electronics Manufacturing
· 5 years in Quality Assurance
· 5 years in PCA Assembly and engineering rework
· 16 years in Executive Management
· Visionary Leader redefining the standard for speed and quality in electronics manufacturing.
· Founded Surface Art Engineering in 1994 her garage at home, and built the business to a 40,000 square foot facility, which generates millions of dollars in annual revenue.
· BS in Textiles from University of Seoul in Seoul, Korea.
Richard Kundert
President
· 30+ years in High Technology Manufacturing
· Solid background in high speed digital technology manufacturing, video processing technologies, wireless technologies, and Class 2 Medical device manufacturing.
· Solid background in establishing and maintaining supplier relationships. Initiated VMI programs, Quarterly Reviews, and CAR processes.
· Experience in implementation of world class ERP systems across multiple company sites utilizing the latest in offerings from Oracle and SAP.
· BS in Industrial Engineering from California Polytechnic University, San Luis Obispo.
· AEA – Stanford University Executive Institute Program.
Paul Edwards
Director of Engineering
· 30+ years in High Technology Manufacturing and Process Engineering
· Experienced in Manufacturing and Process Engineering extends to OEMs including Exxon Enterprises, Nortel, Amdahl, Adaptec, Gigatronics, and Siltec.
· Developed flip-chip, TAB, COB, and flex circuit processes, assemblies, and equipment for Amdahal, Exxon Enterprises and others.
· Developed processes and packaging for fiber optic modules, micro-flat packs, LCD, and VFD displays and display products.
· Led product design for manufacturing developments for many cutting-edge Silicon Valley companies through his work at local contract manufacturers.
· University of California Berkeley, Santa Clara University, and San Jose State University
Martin Bach
Director of Sales, Marketing, & Business Development
· 10+ years in Business Development, Marketing and Sales
· Successfully launched three businesses within the service industry from ground up – each generating millions of dollars in revenue.
· High-profile business development role within SBA Lending and Finance at 1st Centennial Bank and Wilshire State Bank
· Established hundreds of relationships with customers, brokers, and vendors throughout the Bay Area through Business Team Group.
· BS in Business Administration and Computer Information Systems, San Francisco State University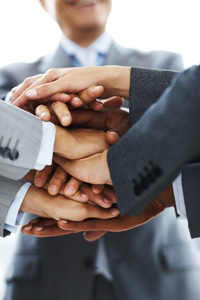 Justina Lee
Director of Operations
Management Team
Julie Choi
Program Manager
Angela Choi
Program Manager
Min Lee
Program Manager
Lynne Edwards
Program Manager
Ivy Kim
Procurement Manager