As a single point of contact, Surface Art Engineering simplifies the overall process of bringing your products to market. We will manage the touch points with proto-type, pilot production, volume manufacturing, logistics, and order fulfillment as well as any post-manufacturing services that may arise. Additionally, we provide comprehensive services to support customers in bringing products to market. In addition, we will leverage our global partnerships to create value through service integration.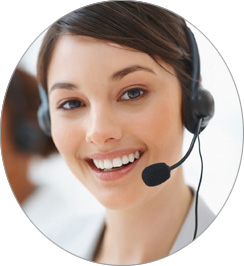 Our Contract Manufacturing Services
· PCB Assembly & System Manufacturing
· Materials & Logistics
· Manufacturing & Process Engineering
· Design & Engineering Support
· Test Solutions
· PCB Layout & Fabrication
· Global Outsourcing Solutions
Customer Service
Surface Art Engineering holds customer service as one of our highest commitments. We appreciate the value in building lasting relationships with our customers; therefore we ensure that the product and our services have met our customer's satisfaction. By focusing our attention on the right key areas, our staff believes in offering an experience that exceeds our customer's expectations.
Service through Flexibility
Surface Art Engineering specializes in highly complex builds with high component counts. We are a High Mix/Low Volume (HMLV) Manufacturer and a quick-turn prototype assembler. As a result, we are highly adaptive to engineering change orders (ECO's), scalability requirements, and special materials handling. We strive to fully understand the nature and objective of each customer's project, and build a dedicated team and strategy to meet all project needs.
The Surface Art team can be an excellent resource for you - from design support, materials sourcing, PCBA prototyping, new product introduction to volume manufacturing, we can significantly expedite the time-to-market of your products at a lower cost. We are truly a one-stop shop, with the ability to provide extreme flexibility combined with excellent service.
The Service is in our Quality
Surface Art Engineering understands that superior quality manufacturing drives productivity, by increasing dependability and customer satisfaction; we stand by our commitment to keep a high standard of quality in our manufacturing. With a carefully managed Quality Management System (QMS) in place within our manufacturing process, we have implemented quality assurance gates at every level – from materials management to document control to assembly line supervision to quality control inspection.
Combined with our stellar QMS, we have the dedicated leadership, skilled employees, and the right quality assurance measures & equipment to ensure that we maximize production yields. Therefore our service is shown through the quality of our assemblies, as each and every member of the Surface Art Team "goes the extra mile" in ensuring excellent quality.
Contact Us
to discuss how Surface Art Engineering can meet your electronics manufacturing services needs.